Excursions and activities
A collection of leaflets describing places of interest is available in each house to help you plan sightseeing and activities during your stay.
Eating out
Périgord is reputed for its lifestyle and gastronomy. A multitude of excellent restaurants are within easy reach and range from modest establishments to Michelin starred tables.
We are more than happy to offer advice and contact details in line with your criteria and preferences, so don not hesitate to ask for recommendations.
Wine and vineyards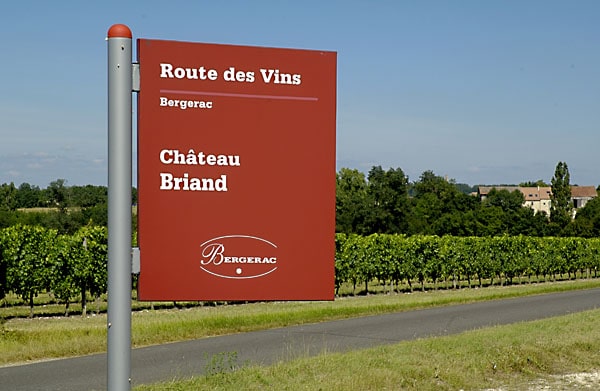 Wine tasting sessions can be organised at our wine shop in Le Bugue.
The Bergerac vineyards which comprise 13 appellations (Bergerac, Monbazillac, Pécharmant, rosette…) and are open to visits; Tours of our two family vineyards (Château Briand and Clos L'Envège) guided by our son in law or our daughter can be organised. Vineyards of Julien de Savignac's partners are also recommended and will allow you to meet the passionate men and women who create the different wines.
Antique Fairs and Flea Markets
Among a large number of events in the region, outstanding antique markets are held in Issigeac, Sainte-Alvère and Villefranche du Périgord.
We will be happy to provide details of events during your stay.
Hot Air Balloons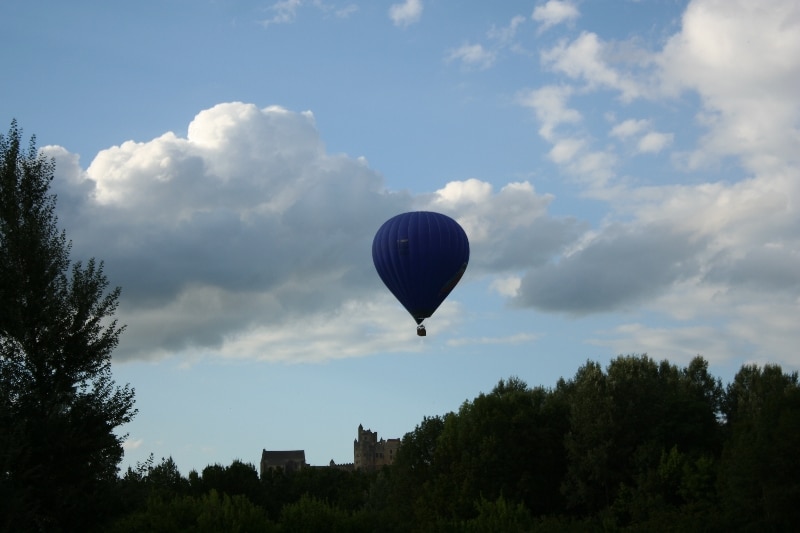 Montgolfières du Périgord – Clos Saint Donat
24250 La Roque Gageac (Dordogne) – Tel. +33.(0)553 281 858
Périgord Dordogne Montgolfière – Tournepique
24250 Castelnau la Chapelle – Tel. +33.(0)683 264 766
River trips in Gabares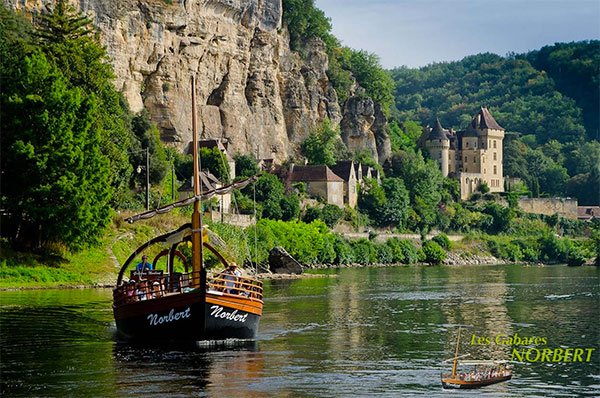 Gabares Norbert,
Riverside car park at La Roque Gageac – Tel. +33.(0)553 294 044
In the 18th Century flat bottomed boats called gabares were the only means of transport of a range of products (wine, timber, fish; salt, chestnuts, truffles…) to the coastal towns and ports. Faithful replicas of these boats allow a journey through time on the river Dordogne.
Angling
Information of local possibilities for fishing can be obtained at the shop "Au Fin Pêcheur"
M. Jean-Loup Alexandre
26 route de Paris – 24260 Le Bugue – Tel. +33.(0)553 082 898
Canoe/Kayak rentals in Le Bugue
Many bases on the Vézère or the Dordogne
CanoEric – Le Bugue – Tel. +33.(0)553 035 199 / +33.(0)670 033 328
Base de Loisirs des Courrèges – Rental of Canoes and Kayaks Le Bugue – Tel. +33.(0)686 267 288 / +33.(0)681 888 401
Nearest 18-hole golf courses
La Marterie (15 kms) – Tel. +33.(0)553 056 100
Lolivarie (22 kms) – Tel. +33.(0)553 302 269 Siorac – Saint Germain de Belves
Amusements for Children: Journiac – Le Bugue
Le Jacqou Parc – Journiac – Le Bugue – Tel 05 53 54 15 57 – Amusement and aquatic park
Lazzer City – The biggest in France – Tel 05 53 07 10 74
Bicycle Hire
Place de l'hôtel de Ville – Le Bugue (self service)
Tennis
Tennis Club Buguois – Rue du 11 Novembre – Tel. +33.(0)553 072 815
Horse Riding: Campagne – Le Bugue
Katherine Jacques – Ferme du Peyrat – Tel. +33.(0)553 072 366
Walking
A network of marked paths exist throughout the area and maps are available.
Around Le Bugue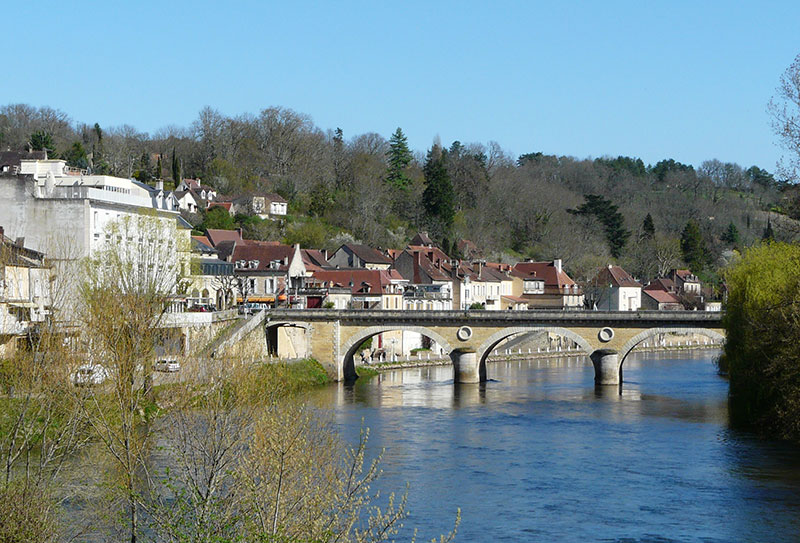 Tourism Office Lascaux-Dordogne
Office at Le Bugue – Place de l'hôtel de Ville – Tel. +33.(0)553 072 048
Le Parc du Bournat, at Le Bugue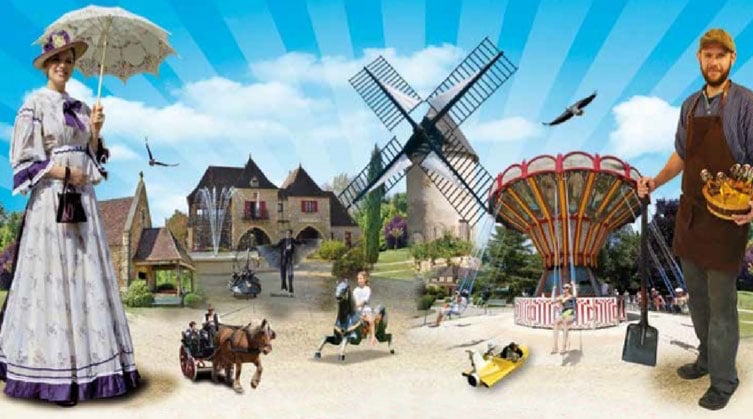 A theme park of a Périgordian village with its inhabitants in the year 1900. The mayor's office, the school, shops, funfair, agricultural machines, a windmill and a chapel. The inhabitants you will meet go about their daily lives and craftsmen demonstrate the skills of their time (knife makers, potters, the miller…). Tel. +33.(0)553 084 199
The Aquarium of Périgord Noir, Le Bugue
The largest private freshwater aquarium in Europe.
The 66 aquariums cover a total of 4,000m2 and are home to more than 6,000 fish – Tel. +33.(0)553 071 074
Gouffre de Proumeyssac, Audrix – Le Bugue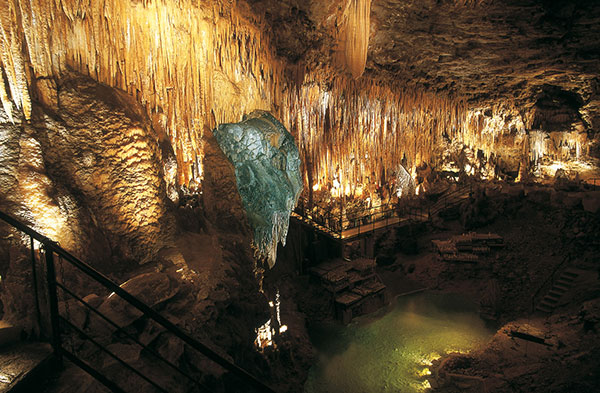 Caverns filled with stalagmites and stalactites, a "Cristal Cathedral" – Tel. +33.(0)553 072 747
Campagne Castle, Campagne – Le Bugue
Wonderful gardens to visit. The castle cannot be visited but there are many exhibitions – Tel. +33.(0)553 068 270
We cannot mention the Périgord without mentioning the richness of its prehistoric sites:
Les Eyzies (11 kms) World Capital of Prehistory (Museums, sites, caves, etc.)
Lascaux 4 caves – Montignac (34 kms)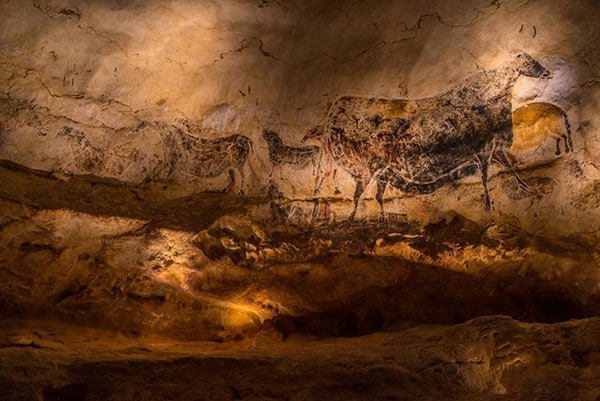 You will also enjoy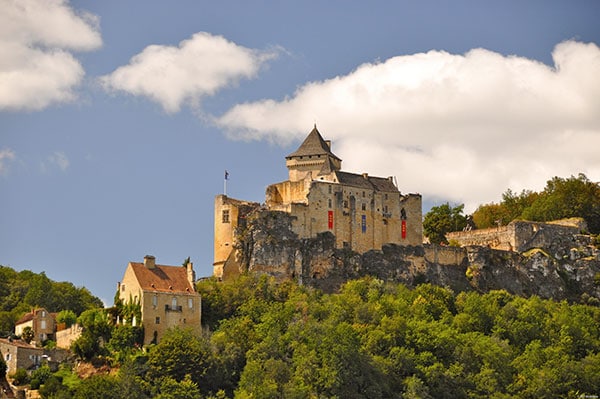 Numerous Sites – Parks and gardens (Limeuil, Eyrignac, Marqueyssac…)
Theme parks, Museums, Castles, Forts and Manor houses…
But also, Sarlat, Domme, the Dordogne Valley and its Castles (Beynac, Castelnaud, etc.)
You will fall under the charm of pretty villages and Bastides (Limeuil, Monpazier…)